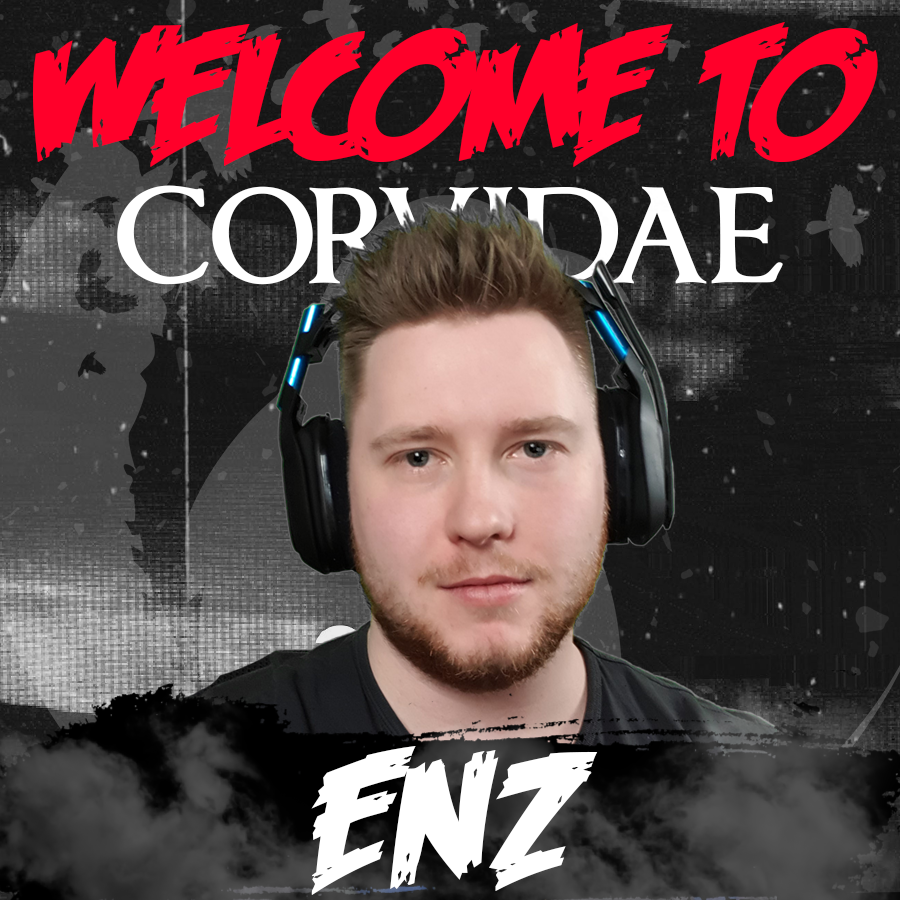 Another CS:NO streamer
We would like to take this opportunity to welcome enz to the Corvidae stream team!
Coming from a little island just south of Australia (Not actually part of Australia) he had nothing else to do except for stream, LUCKY US!
An experienced streamer, streaming mostly CS:GO and creating a fun place for people to come, hangout and relax.
He's whiter than I imagined. – Nathan 'Dabura' Joseph
Mental health is something that resonates heavily with me, so I stream to make others laugh and have a place to not worry. – enz
We think he's a perfect fit with the crew and we're looking forward to what he'll bring to our community!
You can catch him over on: