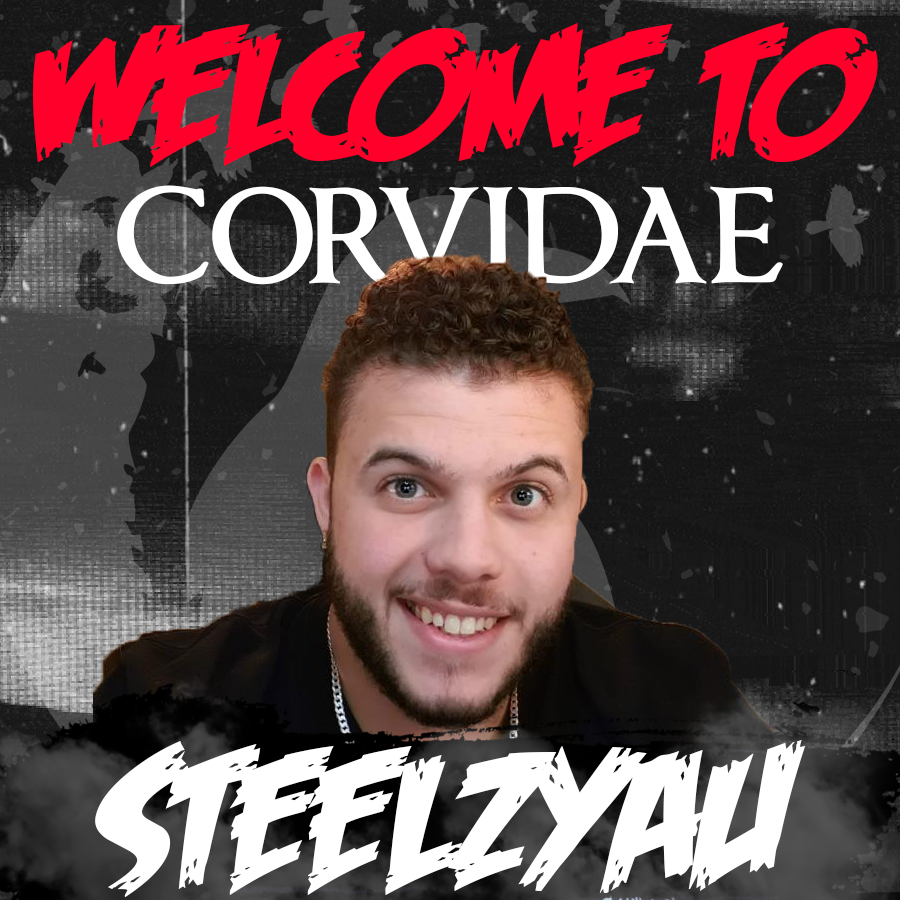 Corvidae Hardens Up!
Corvidae Hardens Up!
Bringing a casual-competitive gaming style, Corvidae are happy to announce the inclusion of SteelzyAU to the stream team!
Growing up I was always obsessed with pretty much everything gaming related and now being able to say that I'm starting to build a career around it, now being part of an incredible team like Corvidae is truly a blessing. I'm so excited to see what the future holds!. – SteelzyAU
Playing mostly competitive FPS along the line of Overwatch and Apex legends, Steelzy is definitely one of the lads, can have a bant and definitely streams ALL THE TIME.
We figured we didn't have many team members from the other side of the country, while we were looking for people that can be included in group streams/projects and Steelzy fits both of those! Always up for a game, bringing the bants and somewhat decent audio, he definitely has my seal of approval. – Aaron 'Rowey' Rowe
Join us in welcoming Steelzy and follow him on all his socials!