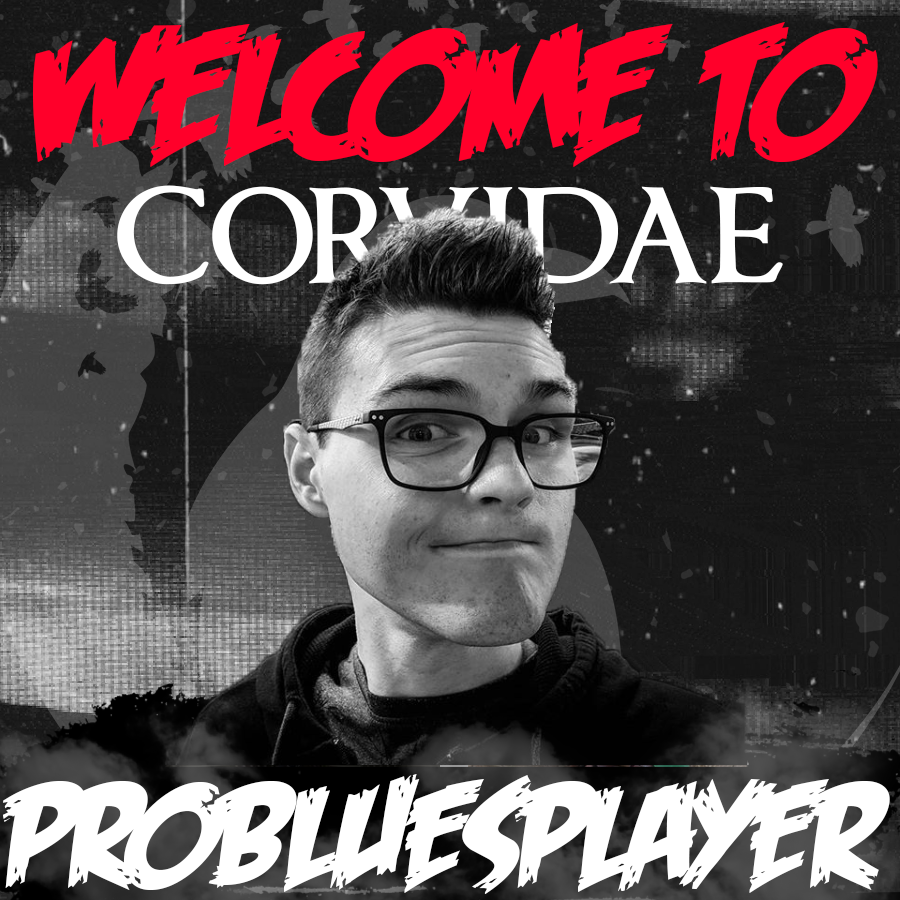 Corvidae gets a little more musical!
Corvidae snatches up ProBluesPlayer!
Living in the middle of nowhere, ProBluesPlayer has no choice but to stream or go crazy with boredom.
And aren't we glad he did? (Stream, that is, though he has trace amounts of crazy)
Being someone who really takes value in being community driven, there's nothing better than joining a team with the same values here at Corvidae! It's an amazing opportunity to be a member of the squad and I'm excited to accomplish huge achievements together. I hope to be able to bring something new to Corvidae and look forward to seeing what the future holds!. – ProBluesPlayer
Joining off the back of the Twitch ANZ Grassroots program, bringing his unique mix of harmonica playing and retro games, we're glad to have Blues on board.
I've been friends with Blues for a while now and I have always thought he'd be a good fit for us. It took a while, but I was finally able to bribe him to join, luring him in like The Pied Piper. I look forward to working together and no doubt he'll be next in line for Twitch Partnership! – Aaron 'Rowey' Rowe
Join us in welcoming ProBluesPlayer and follow him on all his socials!