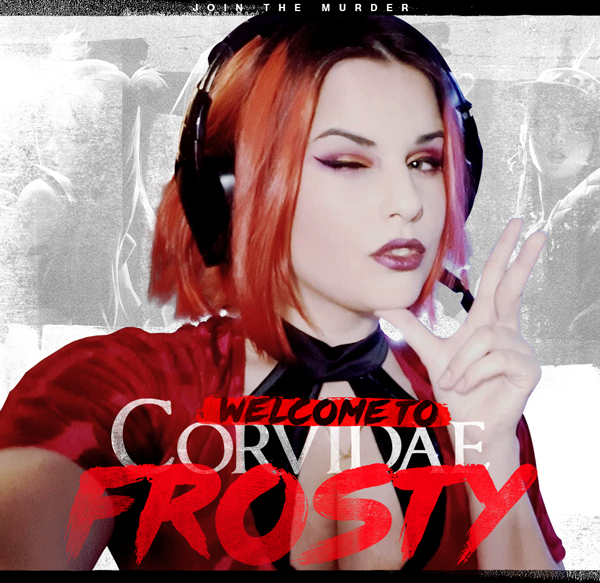 Frosty Christmas
Corvidae experienced a very Frosty Christmas this year!
Frosty is someone that has been in our sights for well over a year now. She has a great, bubbly personality and is highly entertaining.
We see the potential Frosty has and we want to help unlock that. On top of streaming, she attends many events that are involved with gaming or gaming culture and often cosplays at these events.
Frosty has a great attitude and personality and is the exact type of person we want representing Corvidae and will no doubt be a great ambassador for both online and at events.
"Frosty is someone that has been on my radar for a long time. We are in the same friend circle and often run in to each other at events, Im always impressed with the way she conducts herself. Cosplay is an area we wanted to support and she is the perfect fit. Im extremely happy to be working with her officially."
-Nathan 'Dabura' Joseph
We hope to help her in all aspects of streaming and live event work.
You can check Frosty out over at: