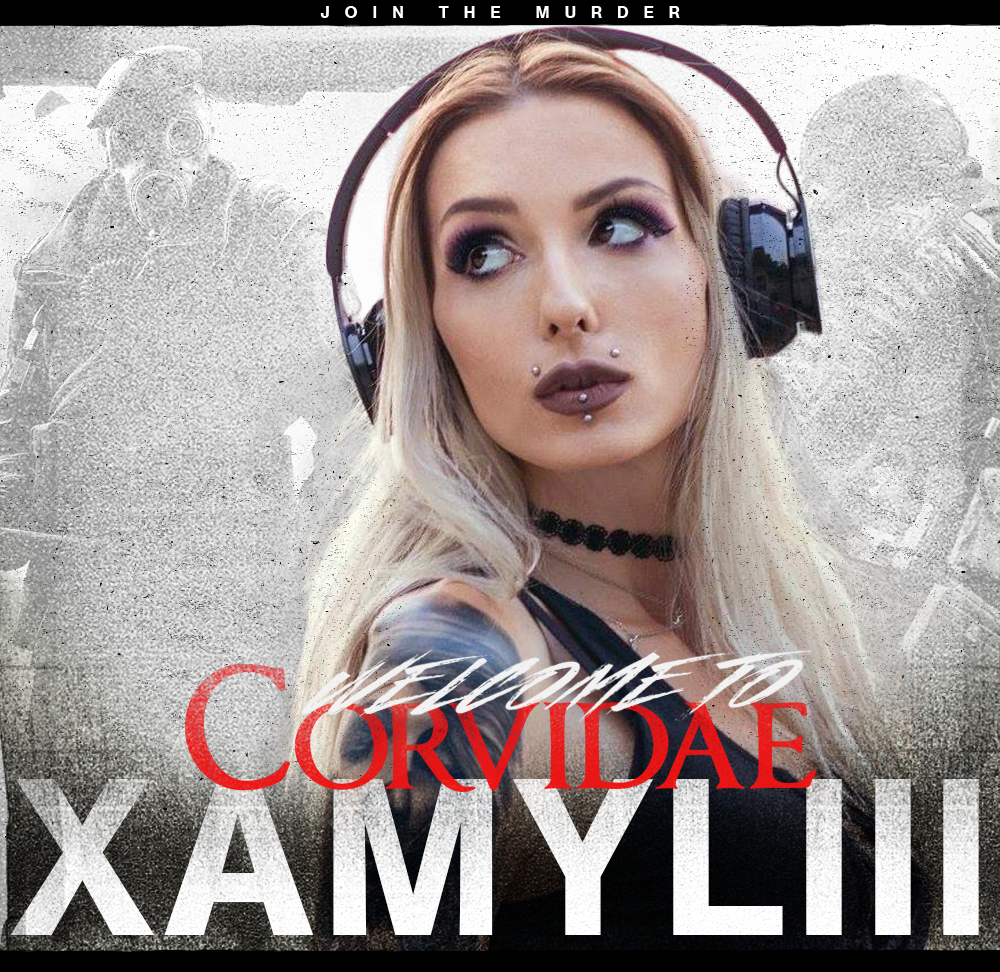 xAmyLiii Murders
Another amazing addition to the Corvidae Stream Team, we would like to officially welcome xAmyLiii and her audience!!
xAmyLiii is someone we have kept our eyes on for quite a long time and believe she represents a lot of the things we believe in at the Murder.  An incredibly entertaining streamer who plays a variety of different games, and also dabbles in IRL streaming. Her IRL streams include extremely interactive chat session, cosplay creation, partying and drinking, and doing the occasional thongy.
I had been following xAmyLiii on Twitch for quite a long time. I really enjoyed her streams and would jump in every now and then, she is really entertaining. The stars happened to align and there was mutual interest in working together #JoinTheMurder – Nathan 'Dabura' Joseph
Make sure you check her out on all the socials!