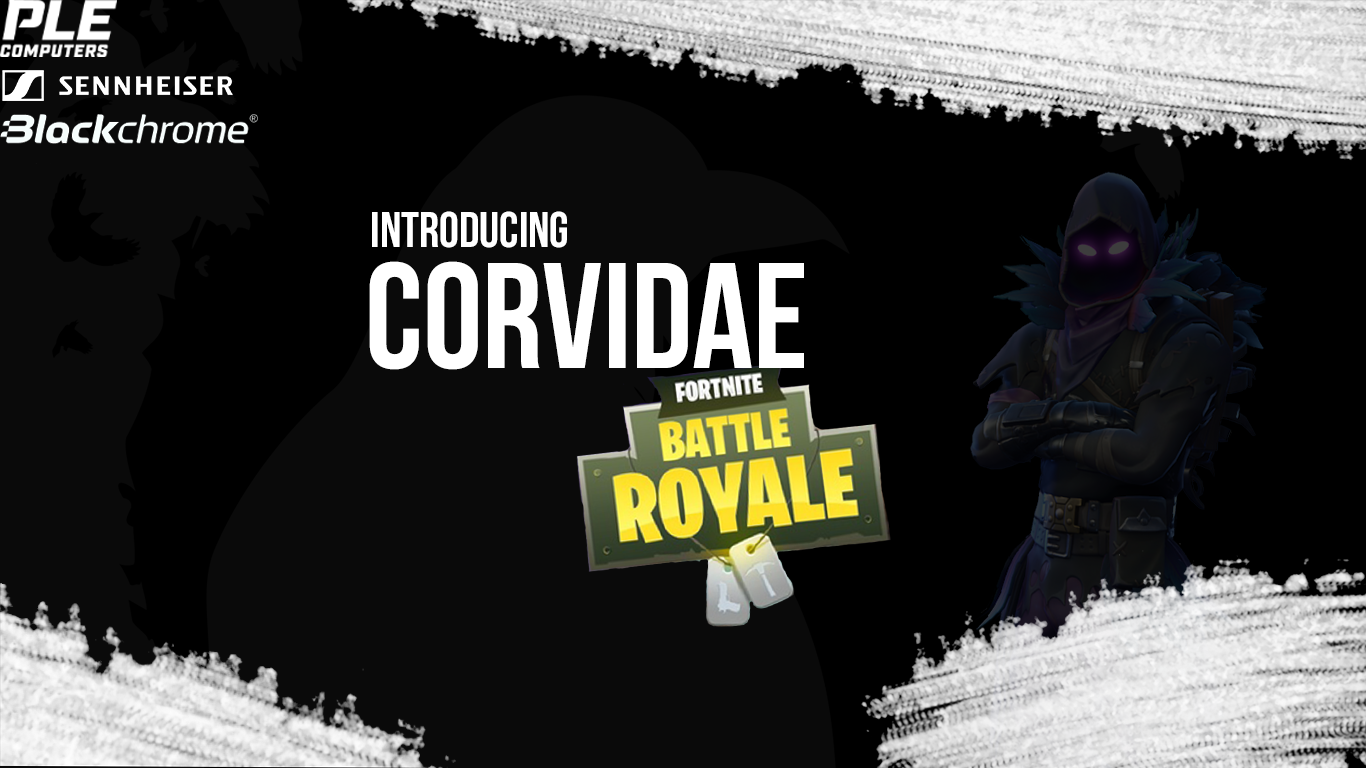 Corvidae join the Fortnite scene!
Corvidae would like to welcome the newest members of the Murder:
With the Fortnite scene in the OCE region growing at an exponential rate, it was only a matter of time before we dipped our toes into the proverbial water.
And boy we're glad we did, these lads have hit the ground running, with only more to prove as we move forward.
We asked the lads a couple questions
"The team has had a few roster changes, what has been the main reason behind it?
What makes this lineup the one you have all stuck with?
How do you feel moving forward and under and organization?
Are you looking forward to the season and what are your expectations?"
We were only able to pull Jais away from Fortnite for a few seconds to answer.
"The reason behind the changes we had throughout Season 1 was due to players not having the same goals in mind as the majority, we also felt with the line up we had at the time was under performing and changes needed to be adjusted. With the addition of Araki in the late end of Season 1, who had previously played with some of our core members we felt he would be the better fit as he brings a lot to the table in terms of insane mechanics and communication, which has led us to place in top 8 in the Core Pro League.
What makes this lineup the one you have all stuck with? This lineup consists of great mechanical players with a similar goal in mind, which is to be at the top of the CPL ladder in the upcoming season. With the current roster, CVD will certainly be a team to look out for."
We can't wait to see what these lads have in store, stay tuned to seem them rail our opponents and bring home some W's.