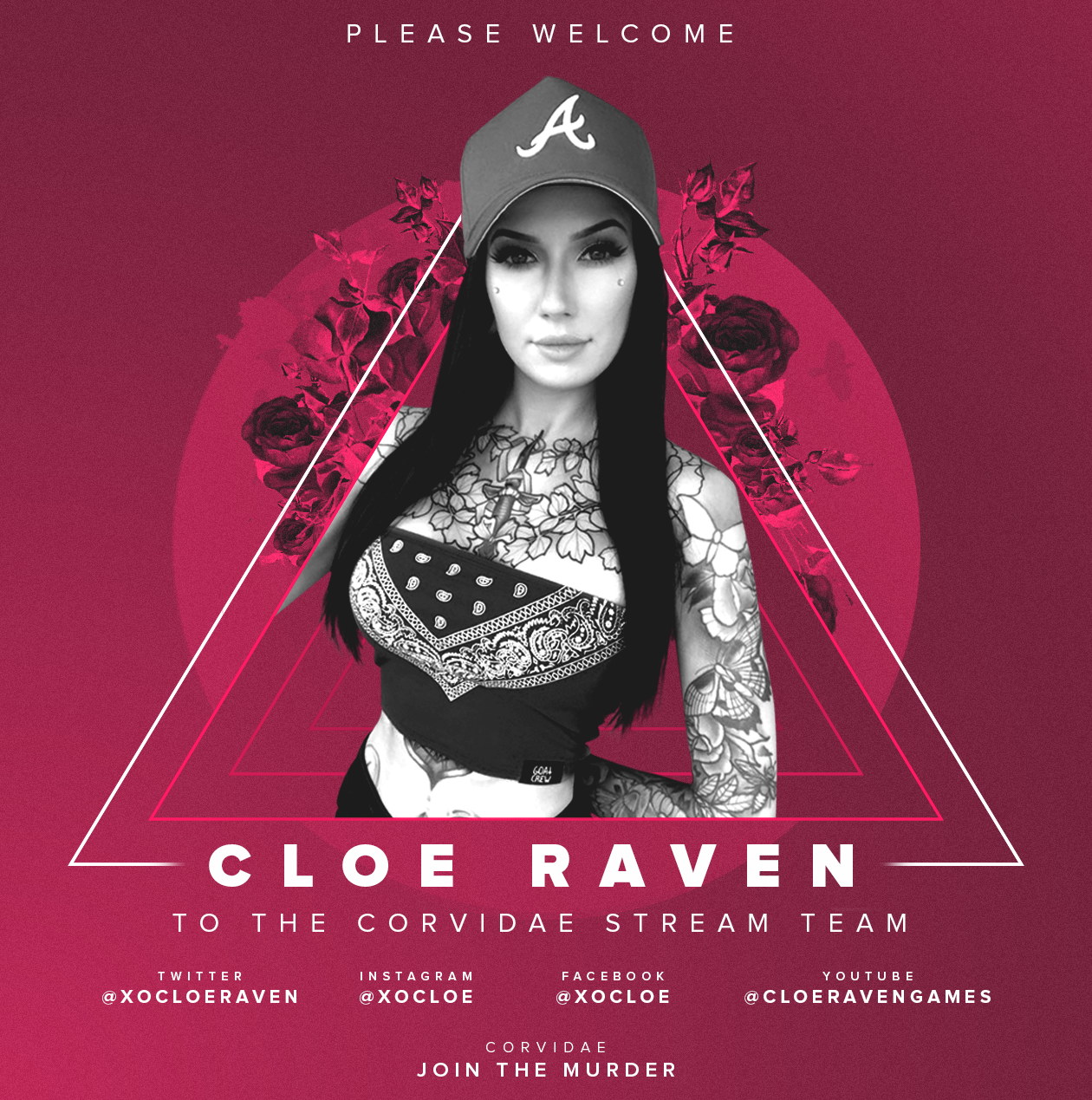 Cloe Raven
With a name like "Cloe Raven" it would be ridiculous to not have her join our ranks, so on that note, we are pleased to welcome her to the murder as our newest content creator! Although fairly green to the world of streaming, she has a rock solid community behind her, and we're looking forward to what she has to offer in the future.
I'm excited to be part of the team, can't wait to keep working towards improving my stream and having lots of fun along the way. – Cloe Raven
You'll find Cloe on Twitch, engaging everyone in her chat with her positive attitude and bubbly personality, while playing games like League of Legends. Do yourself a favour, hit her up, as she is a joy to watch and you'll always feel included.
I'm glad to have Cloe on board, we have similar interests and can relate on a lot of topics and It's because of this I am happy to be working along side her. New streamers will know the struggles of starting out, but with the help of Corvidae and her glowing personality, we know she's going to smash it! – Dabs