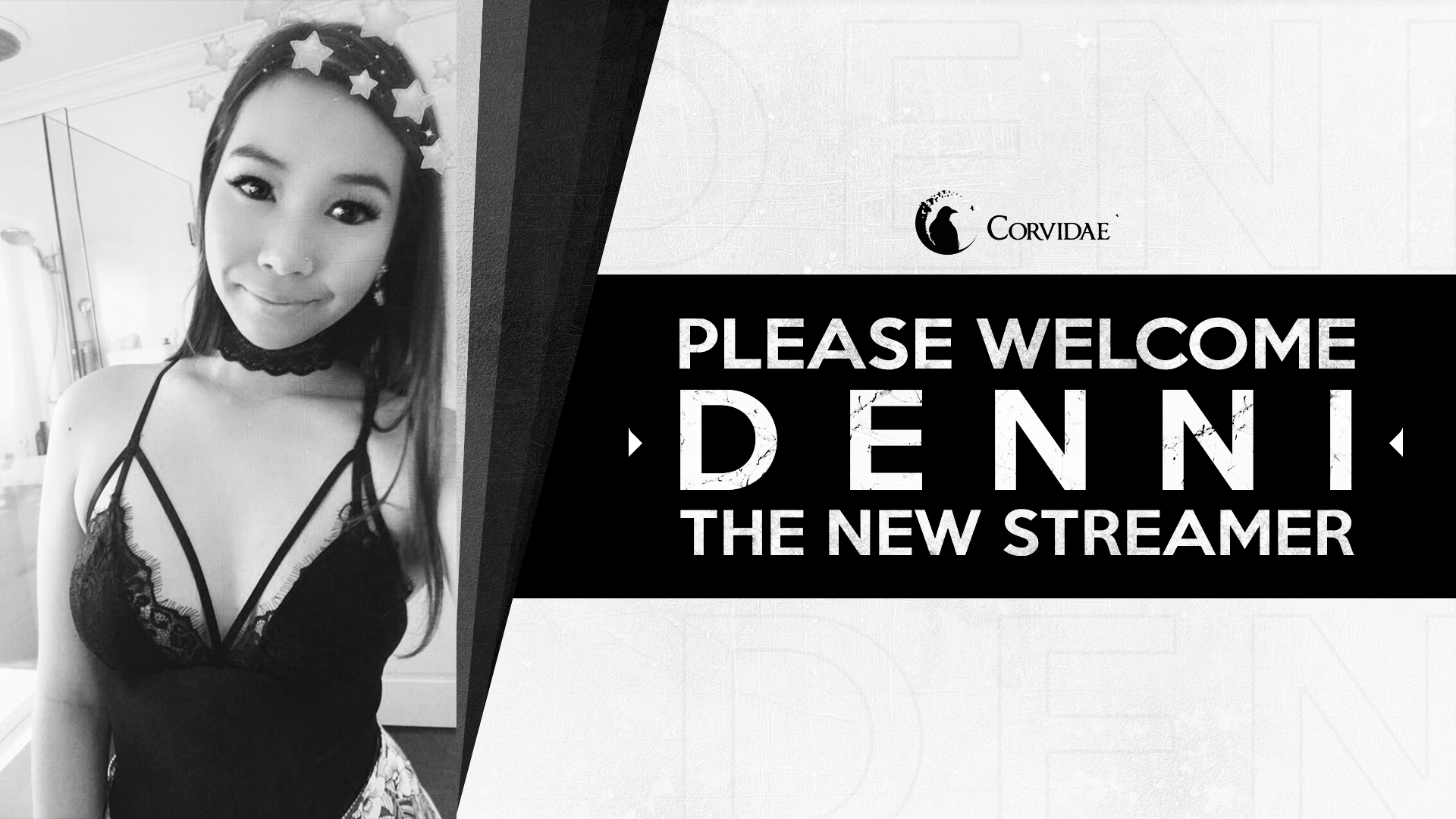 Stream Team Grows
Welcome Denni to the Corvidae Stream Team!
Here at Corvidae we pride ourselves on providing great quality entertainment and a positive environment for all our players and talent. Denni fits perfectly into what we like to think of as our family. Not only will she provide great content for our fans, but she will also make an amazing contribution to the organisation with her friendly and inspiring personality.
Denni came into our sights shortly after her success at RFLan in 2016 where her game play caught the eye of Corvidae owner Dabura. After seeing this we decided to look further into Denni and what she aimed to accomplish with her apparent skills. It didn't take us long to find her Twitch page but unfortunately she had gone completely inactive, until a year later that is.
Despite real-life commitments Denni has expressed to us that she is dedicated to growing her stream and her community to the best of her abilities. We aim to assist as best we can in her venture by providing all that she may need whether it be information, stream tools or even just a a fresh set of ears to bounce ideas off of.
Corvidae has been such a welcoming organisation and I already feel at home with the support from management and fellow team members alike. The organisation has already proven to have my back when necessary which I couldn't thank them enough for.

Hopefully time and my commitment to growing my stream will see my channel and my community grow to the point where I can look at doing what I love on a full-time basis under the Corvidae banner. – Denise 'Denni' Arroyo
If you want to see first hand what we see in Denni feel free to follow her on her links below:
Snapchat: denisearroyox