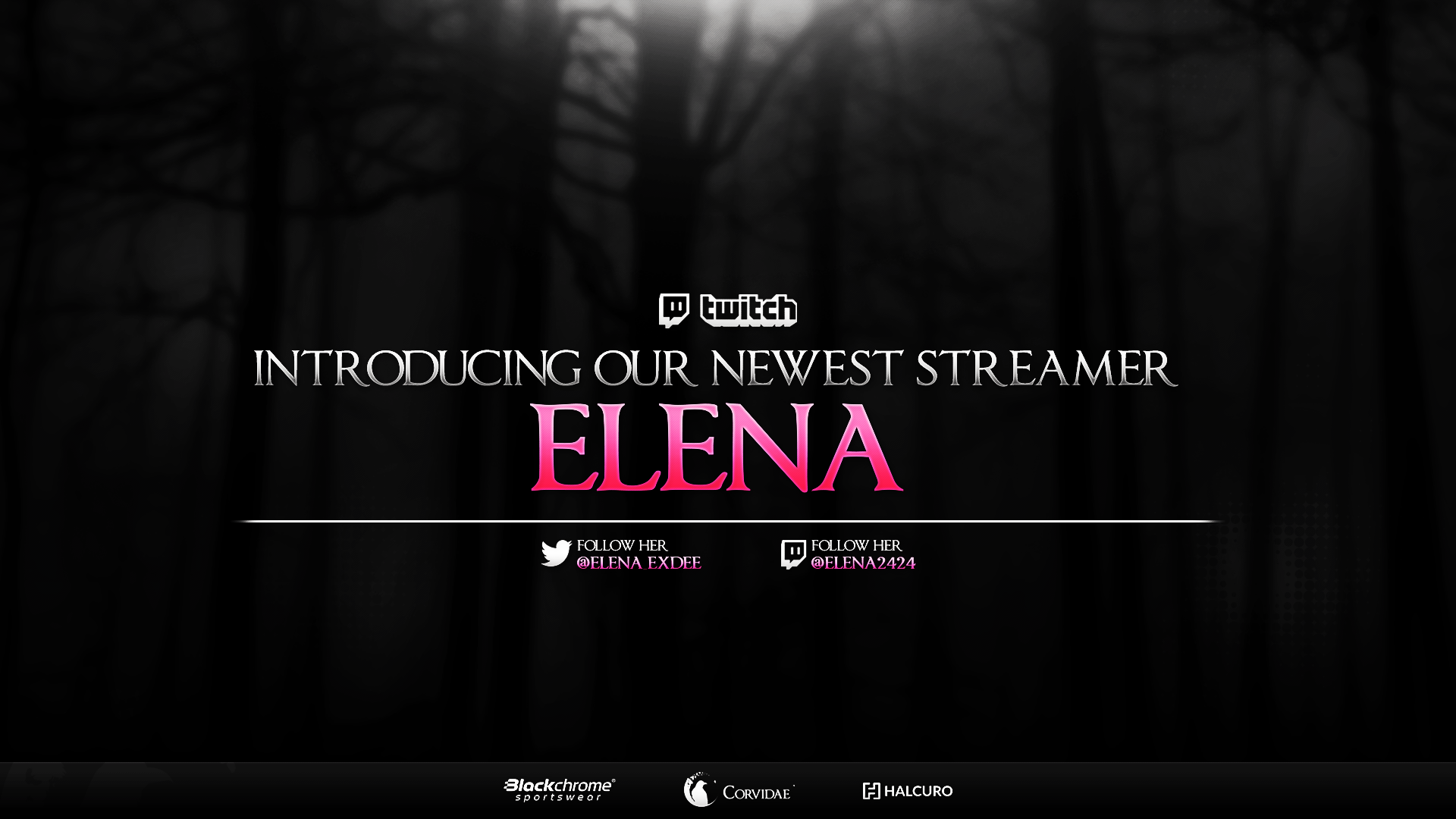 Elena Joins The Murder
Corvidae takes extreme pride in the content that our members create, and are extremely happy to not only facilitate the content creators, but to help them grow and thrive in the ever expanding industry.
Today, we are pleased to announce another crow has joined the murder. A born gamer, Elena fits right in with the flock, streaming a variety of games and also a Counter Strike addict.
I am extremely happy to have signed with an organisation who desires to be the best, as for, me I hope to achieve big opportunities here with Corvidae and I'm excited to see what the future holds for us. – Elena
Content creators are a pivotal part of the Corvidae brand and we are always looking for new talent to join the murder. Elena is an extremely enthusiastic personality and shows great promise.
Being a streamer myself once upon a time and also a content creator of many types, I have a deep appreciation for what these people do and I am willing to do what ever it takes to help them succeed. This is no longer a hobby, there are real opportunities to turn this in to a career, I plan on unlocking that opportunity for each and every person within Corvidae. – Dabura
Check out Elena and her stream and make sure you follow her socials!