One Year Anniversary!
THANK YOU!
We want to thank every single person who has shown us any kind of support throughout our first year. It has been an amazing experience for us and we have enjoyed every single moment with you all. None of this could be possible without each and every one of you, so from the bottom of our heart, thank you <3
As a thank you to all of the amazing followers, we have a tonne of things to giveaway!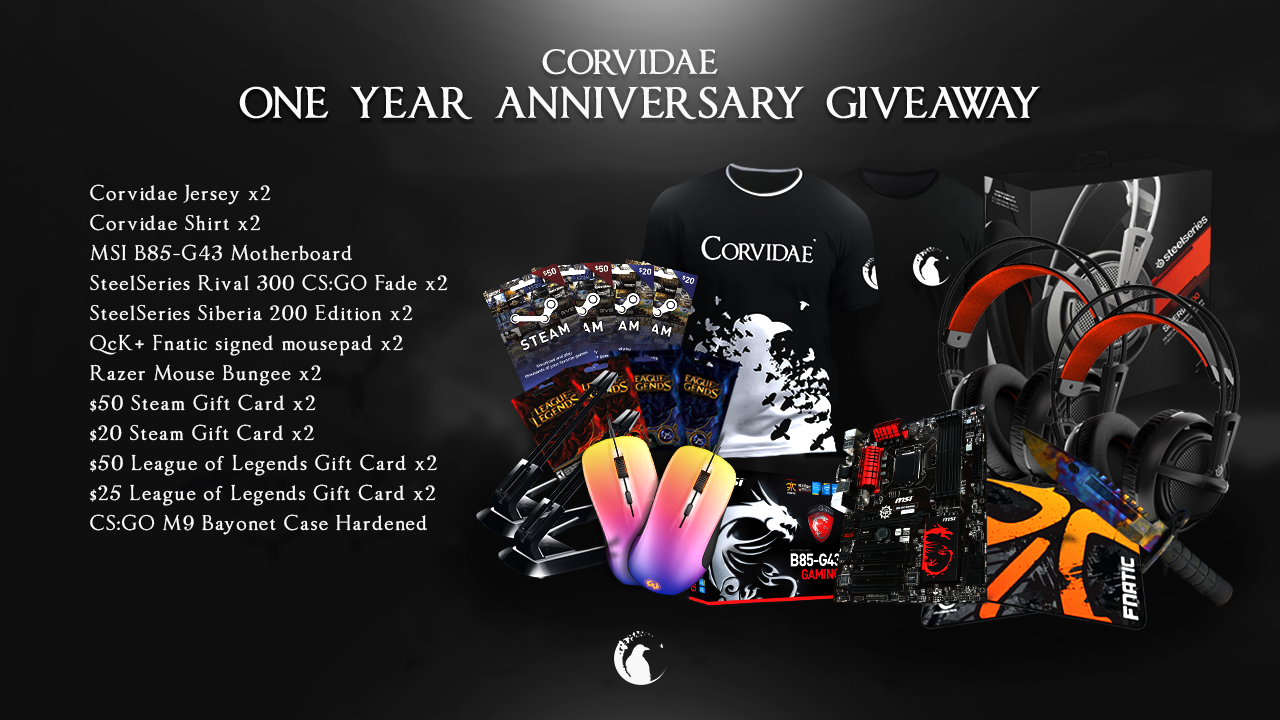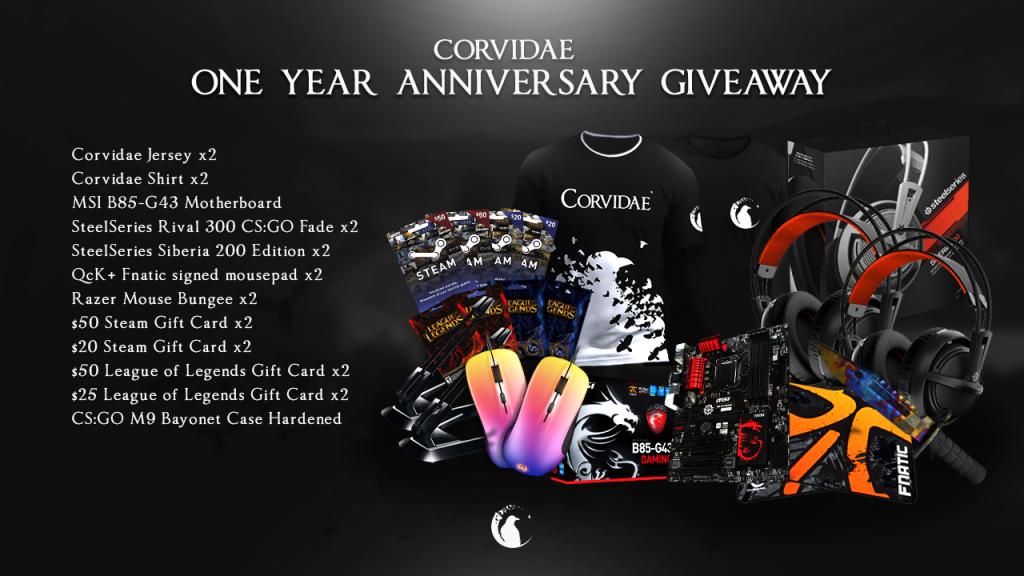 If you haven't entered yet, details can be found here;
https://www.facebook.com/corvidaeinc/app/152351391599356/
Best of luck!!
We have a lot of big and exciting things coming up, so please continue to show your support for the murder, get those hashtags going, and keep an eye out for more murder soon.